This page is dedicated to new jobs that I'm working on or have just completed, as well as projects from the past. It is to show the creative process of used sketches and finished art. It also showcases the unique art jobs I attract promoting educational purposes, character development and other forms of imaginative creations.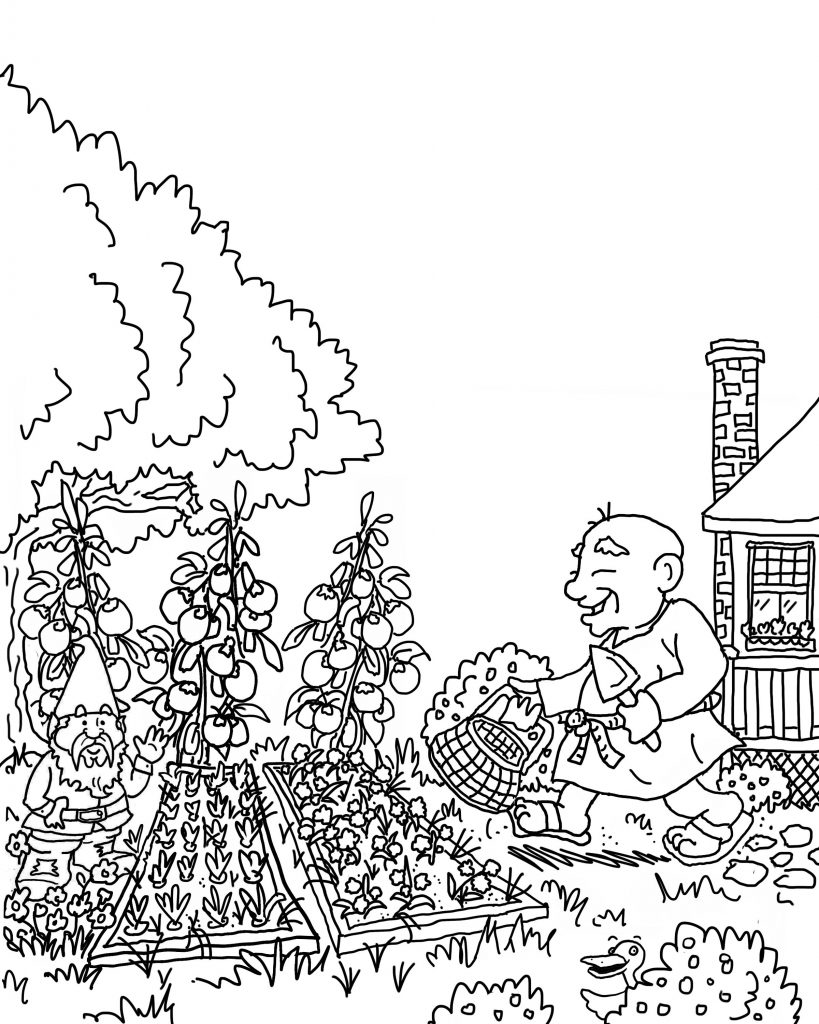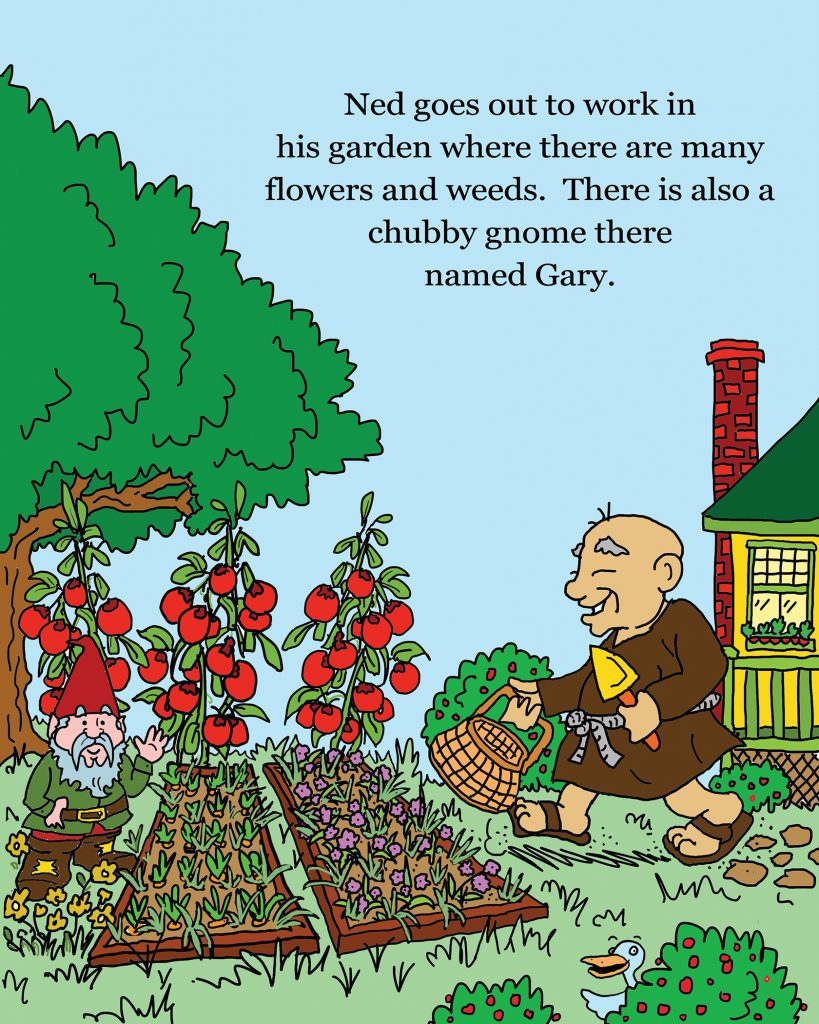 Here is a page from the children's book, Ned Says…I LOVE IT HERE!   The simple story of a simple "monk" tells a day in his life and all the adventures a happy, little monk can have. The secret to his happy demeanor comes from distributing positive messages in the form of stickers.  In fact, the book comes with stickers that read: "Awesome!", "Spread Good Vibes!", and, of course- "I Love it Here!" (to name a few).  You can find the stickers and the book at www.freelycreative.com/ned.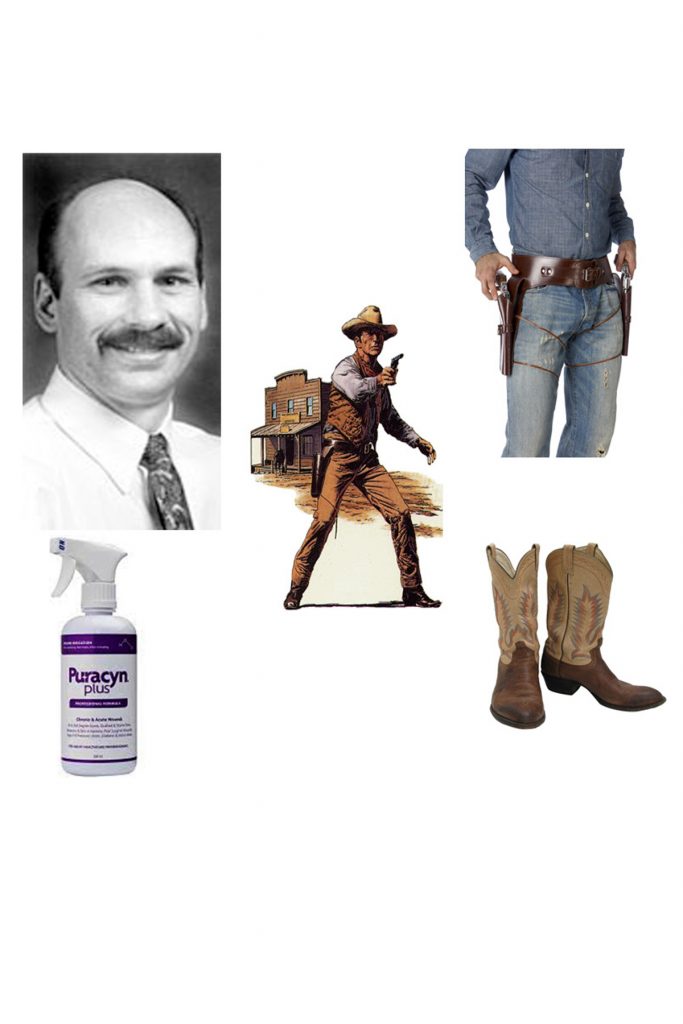 The cowboy caricature was both a gift to the doctor and a slight promotion for the antiseptic spray that he likes to use on his patient's wounds.  The photo of the doctor was sent to me with the rest, on the left side page, being images used to put the full caricature together.  It is so amazing today to be able to search for anything on the internet so to splice a drawing into a fun visual!
This project ended up requiring a superhero-like character "to get the job done!" But several ideas included a nerdy look, intelligence, and then basic concepts of spandex-wearing greatness.