This page is dedicated to new jobs that I'm working on or have just completed, as well as projects from the past. It is to show the creative process of used sketches and finished art. It also showcases the unique art jobs I attract promoting educational purposes, character development and other forms of imaginative creations.
Above is the slow mock-up work it takes to put together certain jobs. This illustration is the making of a wedding brochure map showing locations of events happening all over the Stowe mountainside. Each location had to be researched with a rendering of the buildings to help make the directions more visual. The design firm was Crocodile Studios in Williston, VT.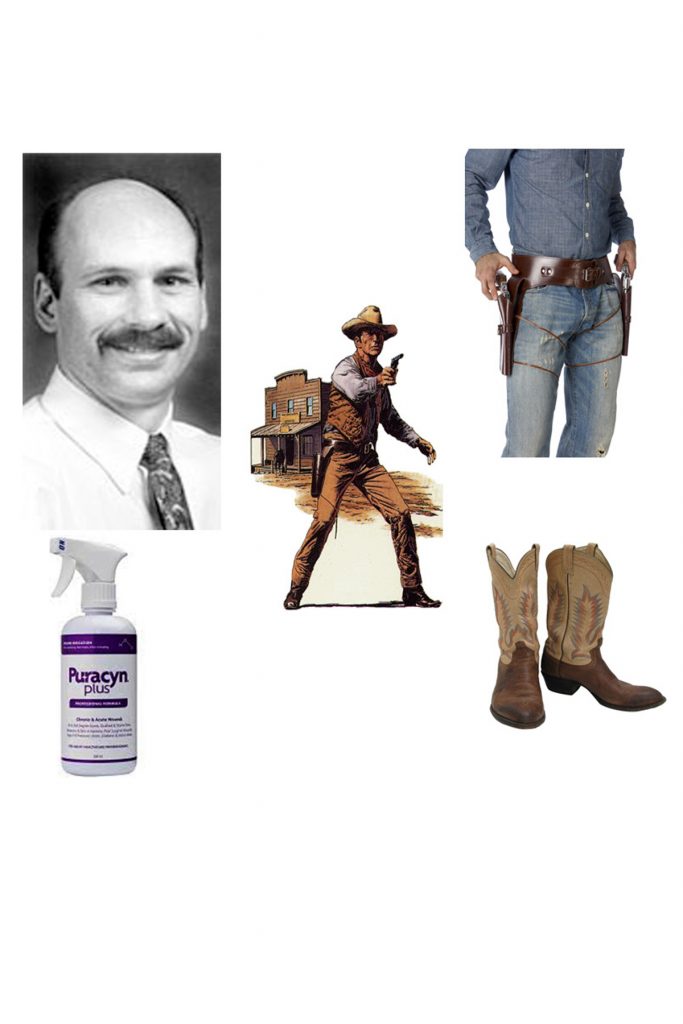 The cowboy caricature was both a gift to the doctor and a slight promotion for the antiseptic spray that he likes to use on his patient's wounds.  The photo of the doctor was sent to me with the rest, on the left side page, being images used to put the full caricature together.  It is so amazing today to be able to search for anything on the internet so to splice a drawing into a fun visual!
Some projects take up a lot of time with on-location photographs and many sketches. But even with preliminary drawings completed the project can fall through and stop on a dime. The drawings above were never used in the end.