This page is dedicated to new jobs that I'm working on or have just completed, as well as projects from the past. It is to show the creative process of used sketches and finished art. It also showcases the unique art jobs I attract promoting educational purposes, character development and other forms of imaginative creations.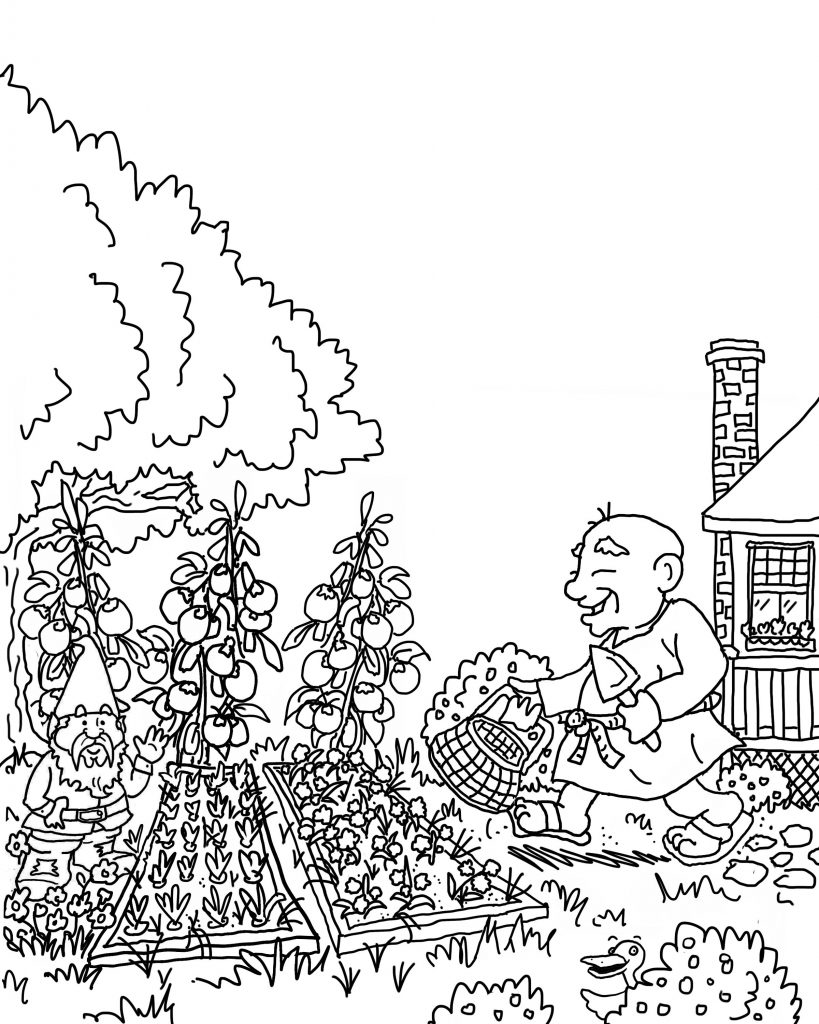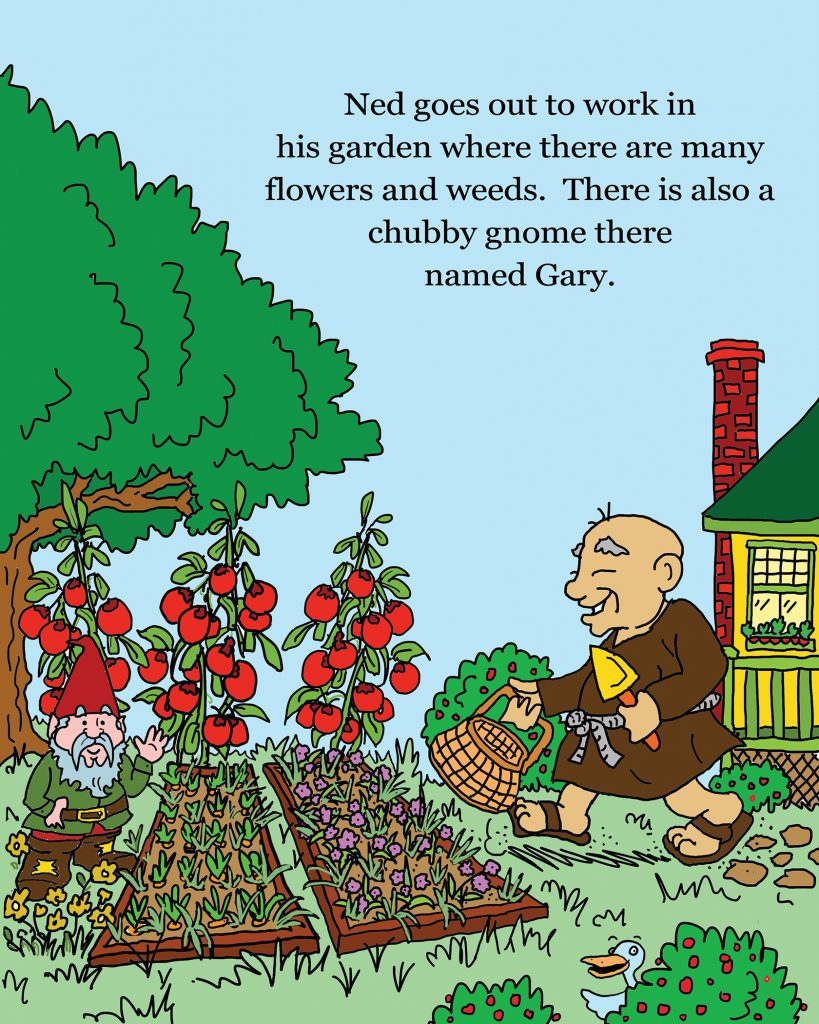 Here is a page from the children's book, Ned Says…I LOVE IT HERE!   The simple story of a simple "monk" tells a day in his life and all the adventures a happy, little monk can have. The secret to his happy demeanor comes from distributing positive messages in the form of stickers.  In fact, the book comes with stickers that read: "Awesome!", "Spread Good Vibes!", and, of course- "I Love it Here!" (to name a few).  You can find the stickers and the book at www.freelycreative.com/ned.
The collage above shows the progression of a sheep drawing. The customer wanted to show how the wool is coming directly from the source. These were the steps to get it done:) The spool was a Google Image that I slowly took the time to draw over in a separate layer.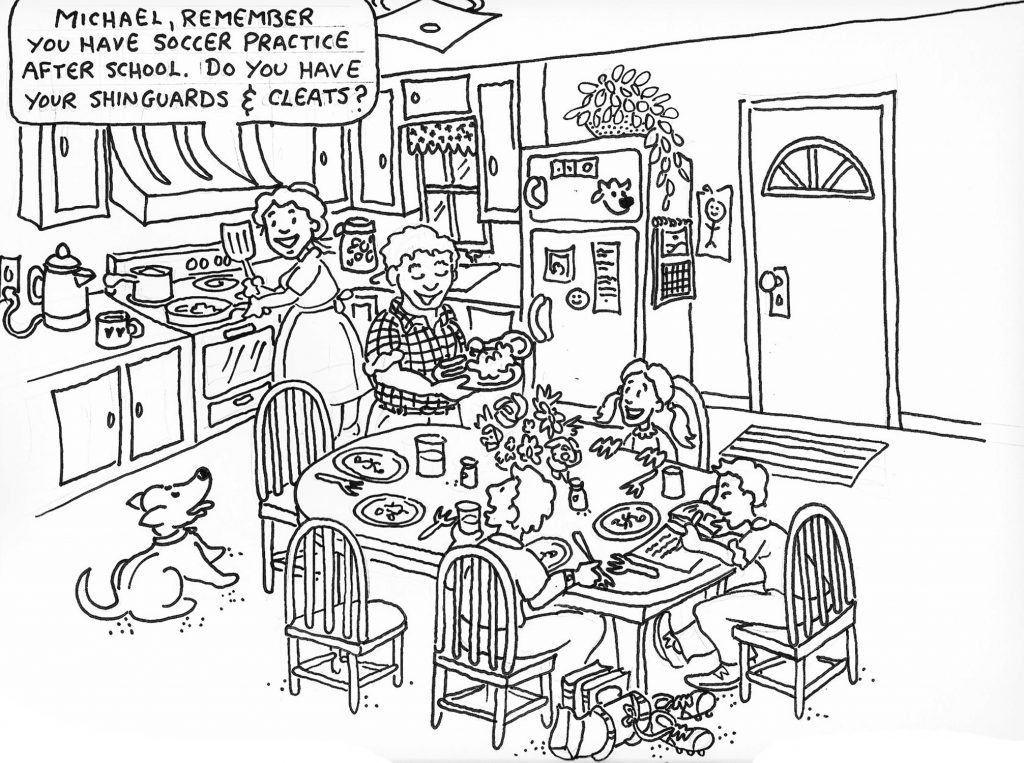 The work above is art used or never used from the past. I thought it helpful to sometimes show the variety and diversity of old work.